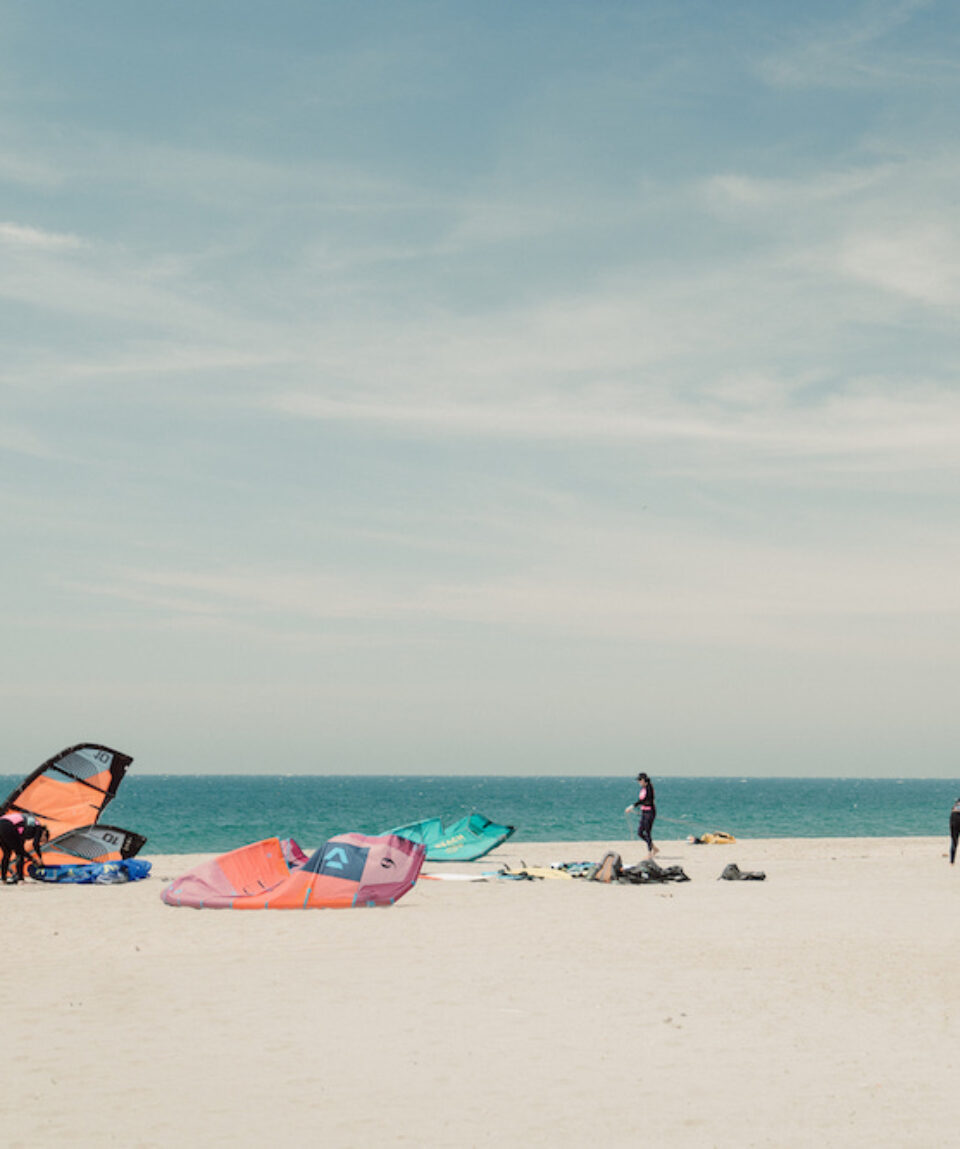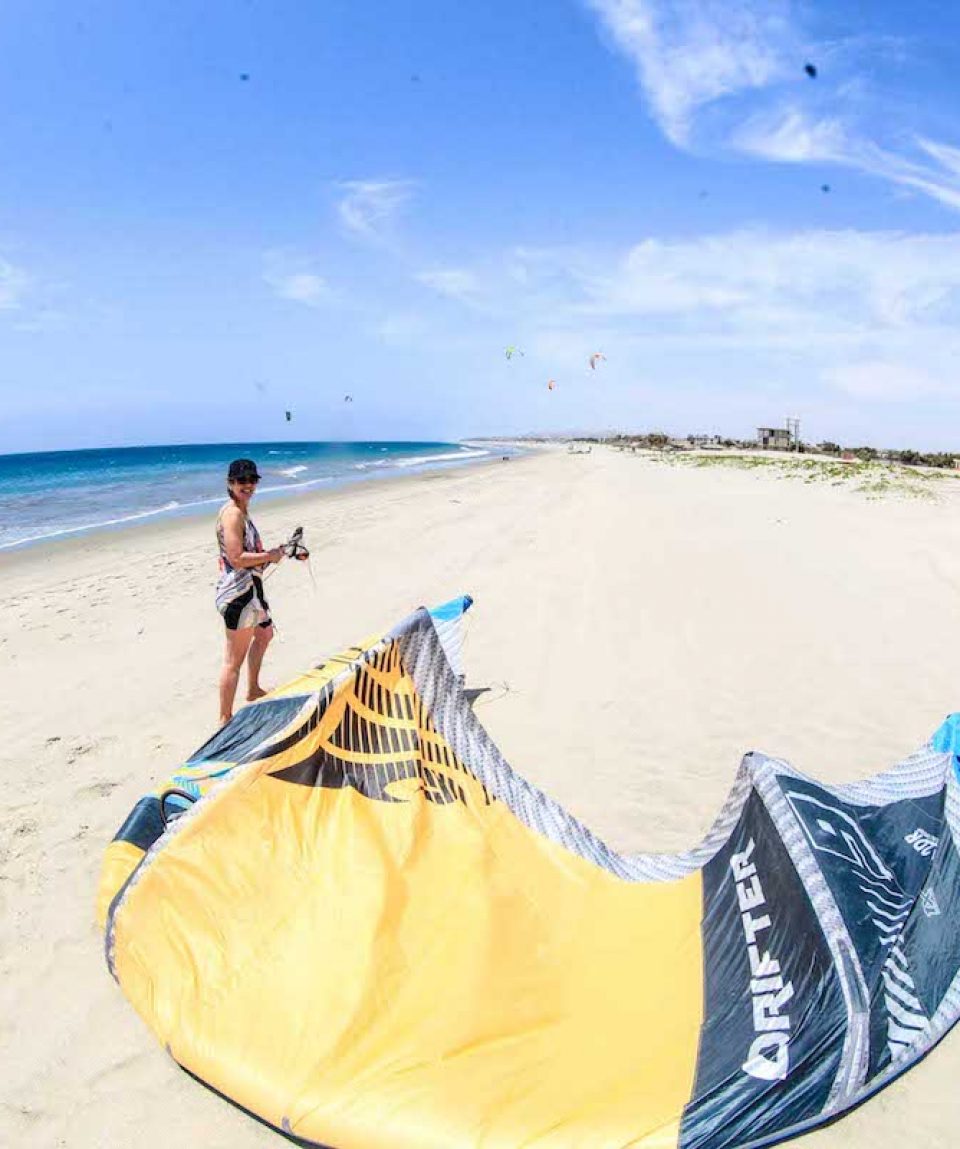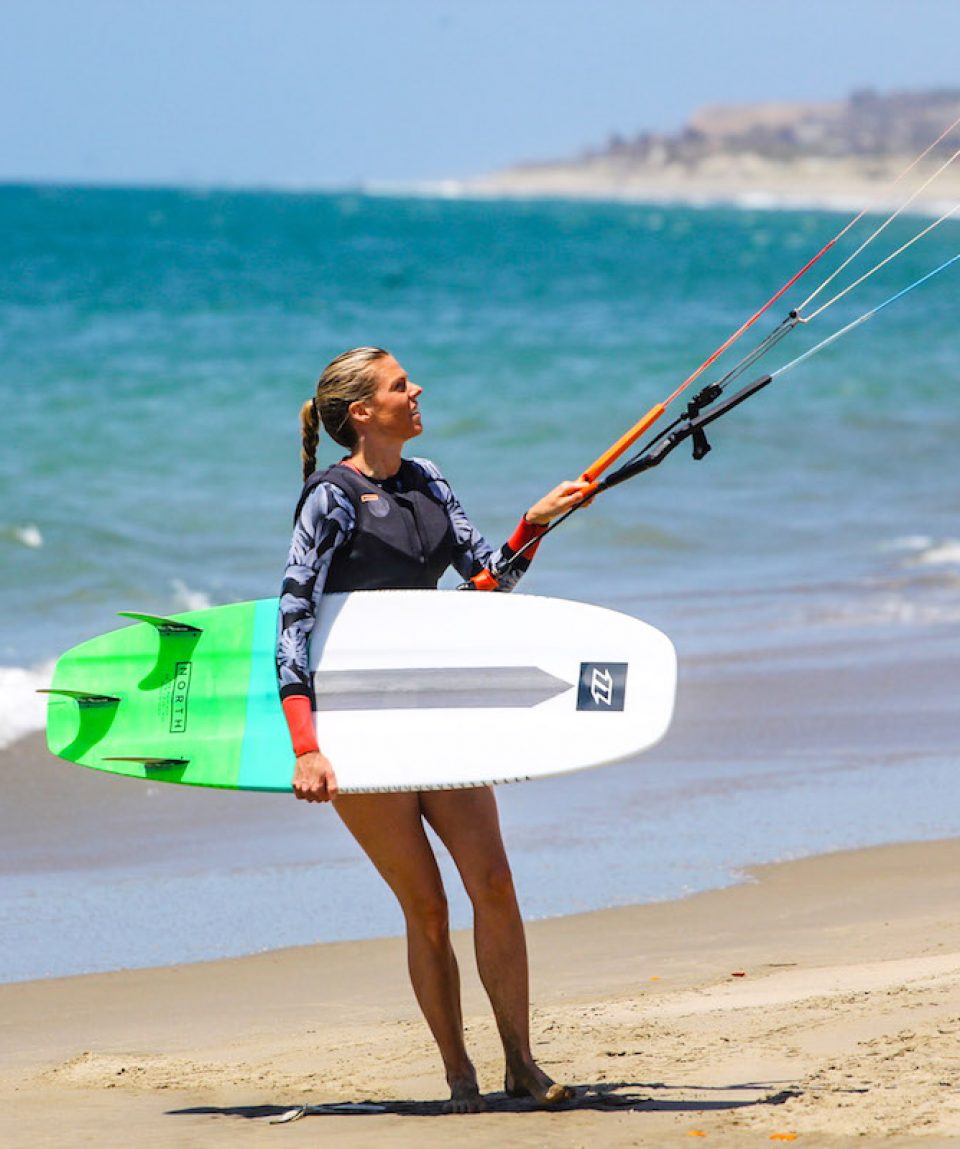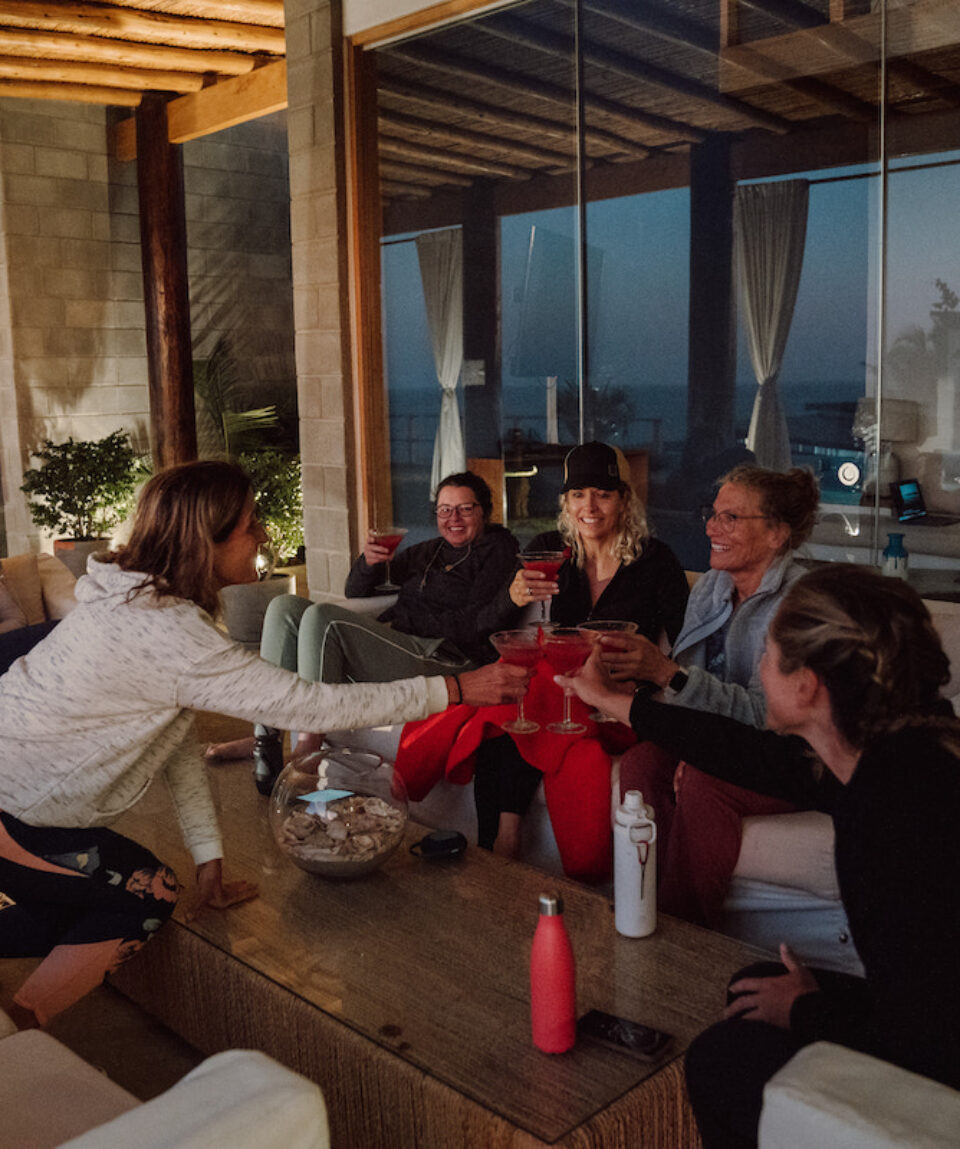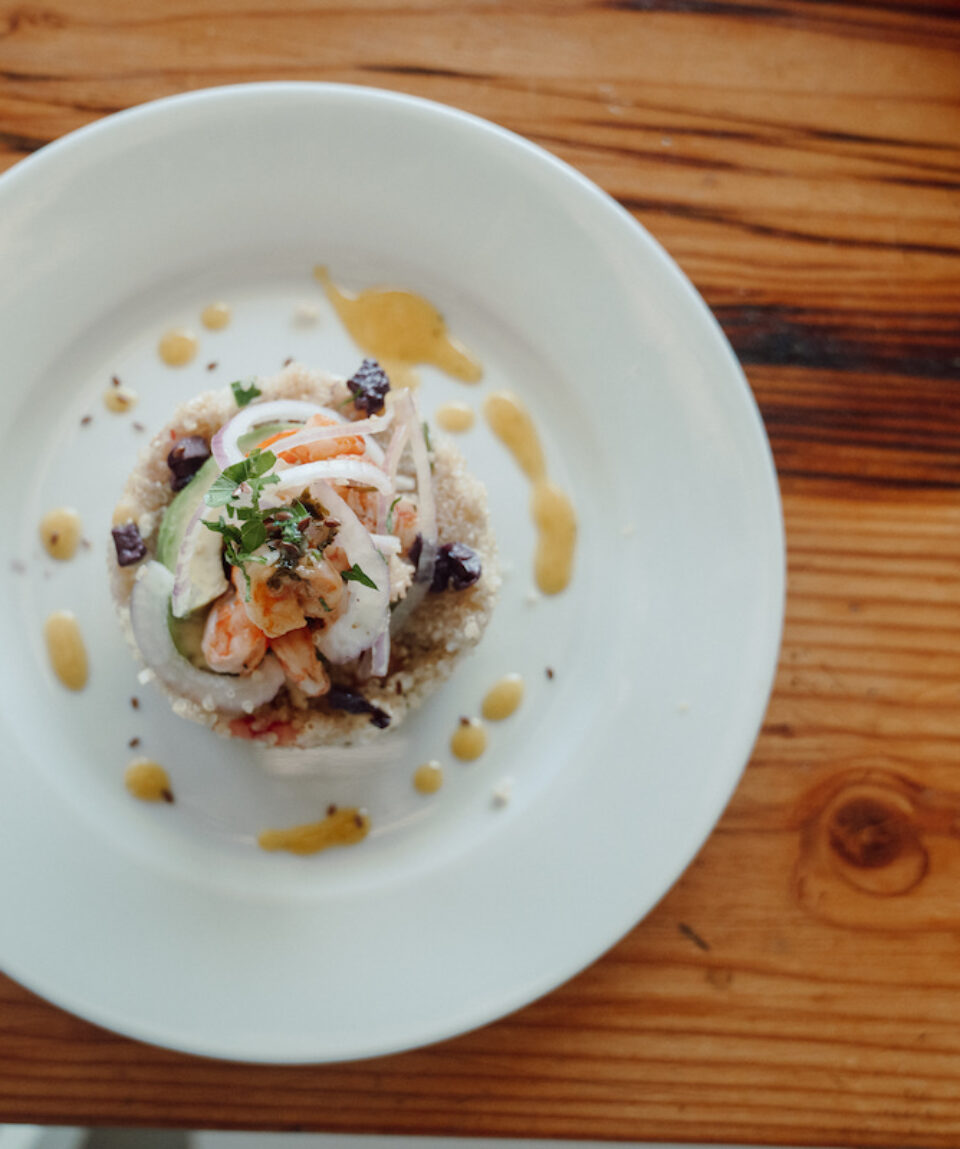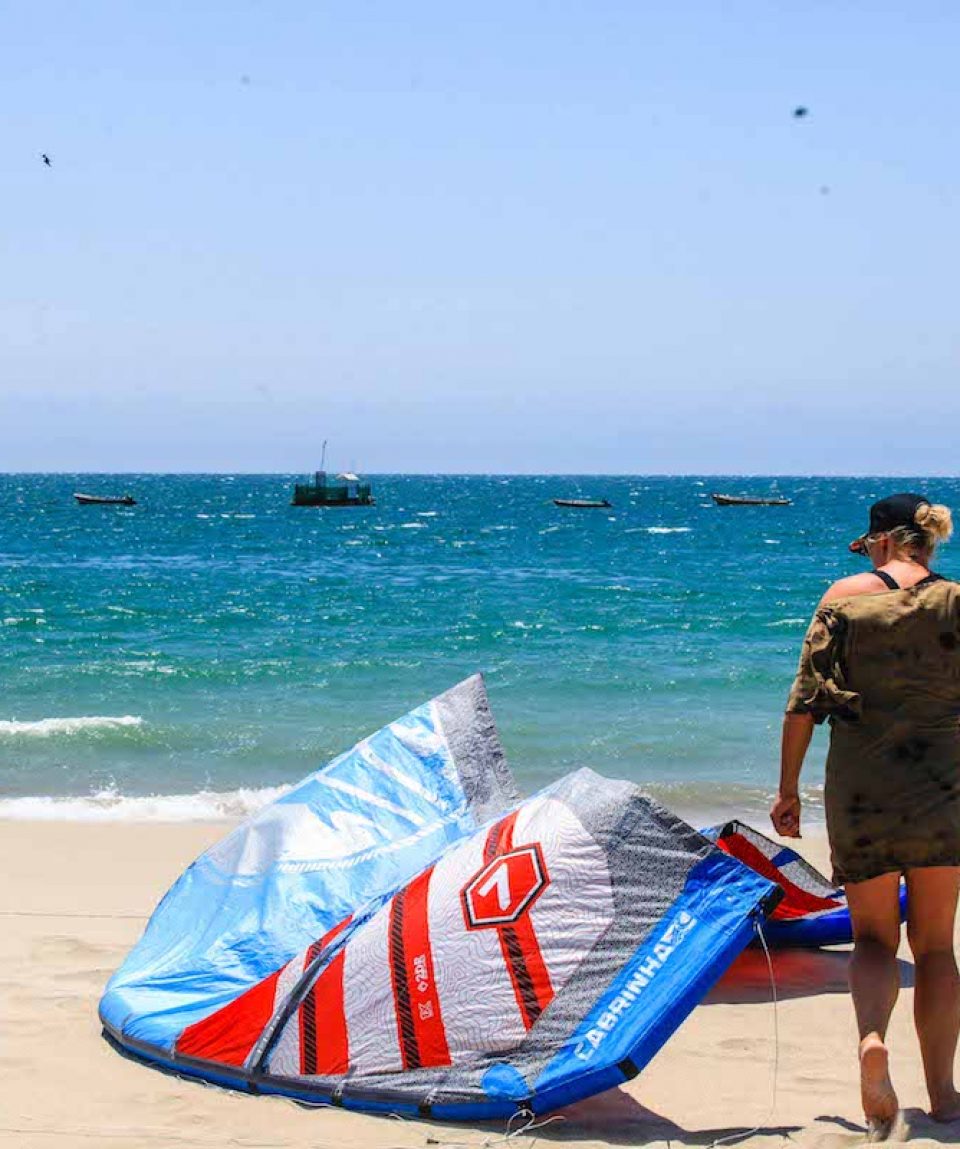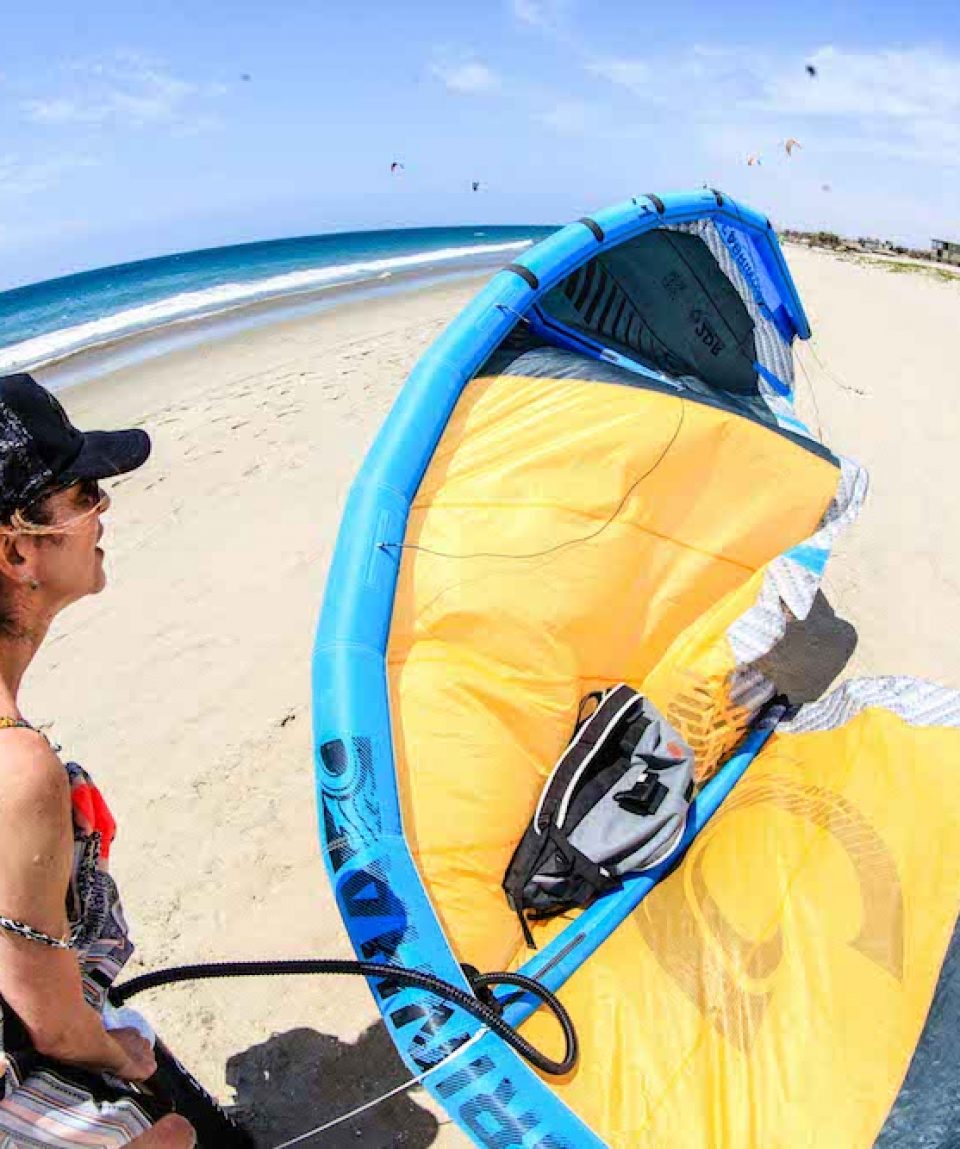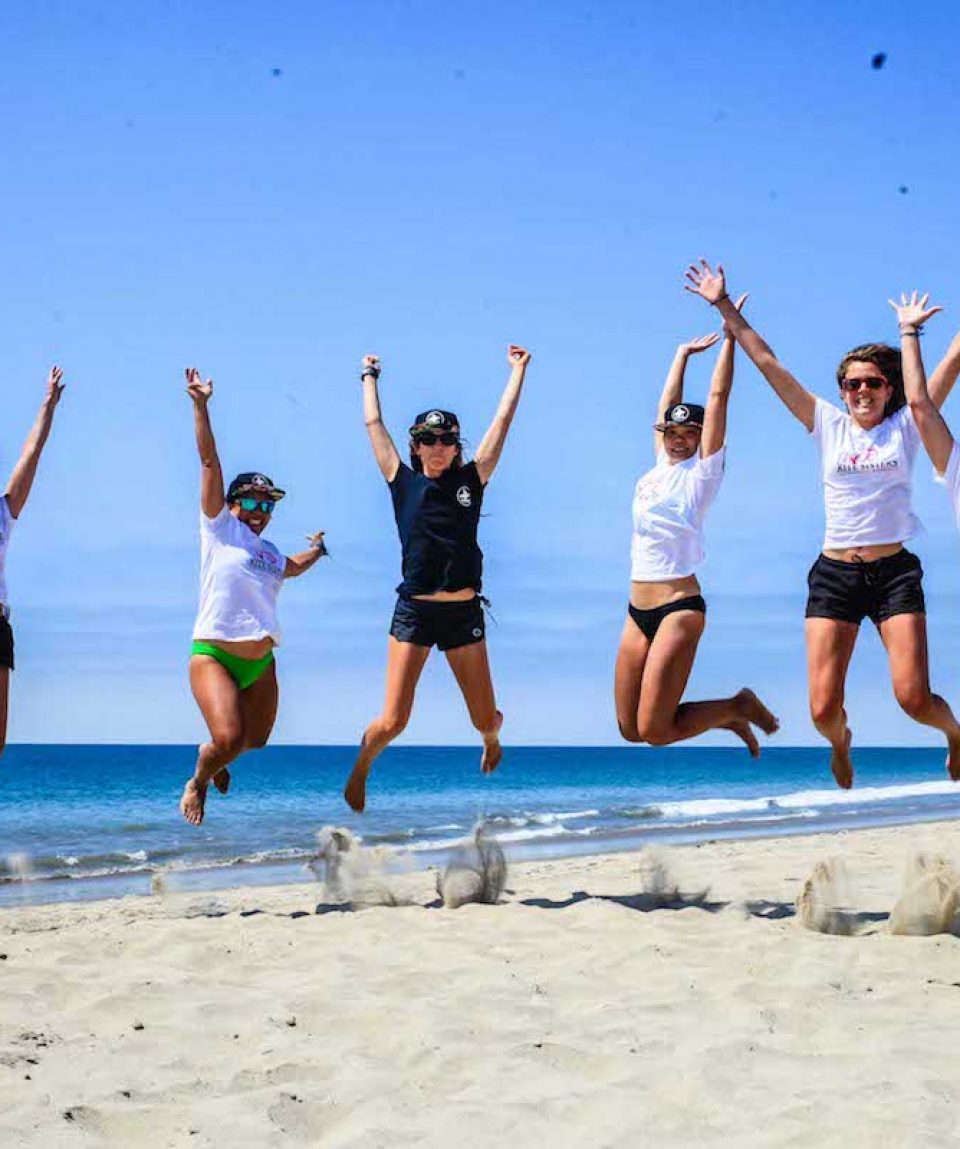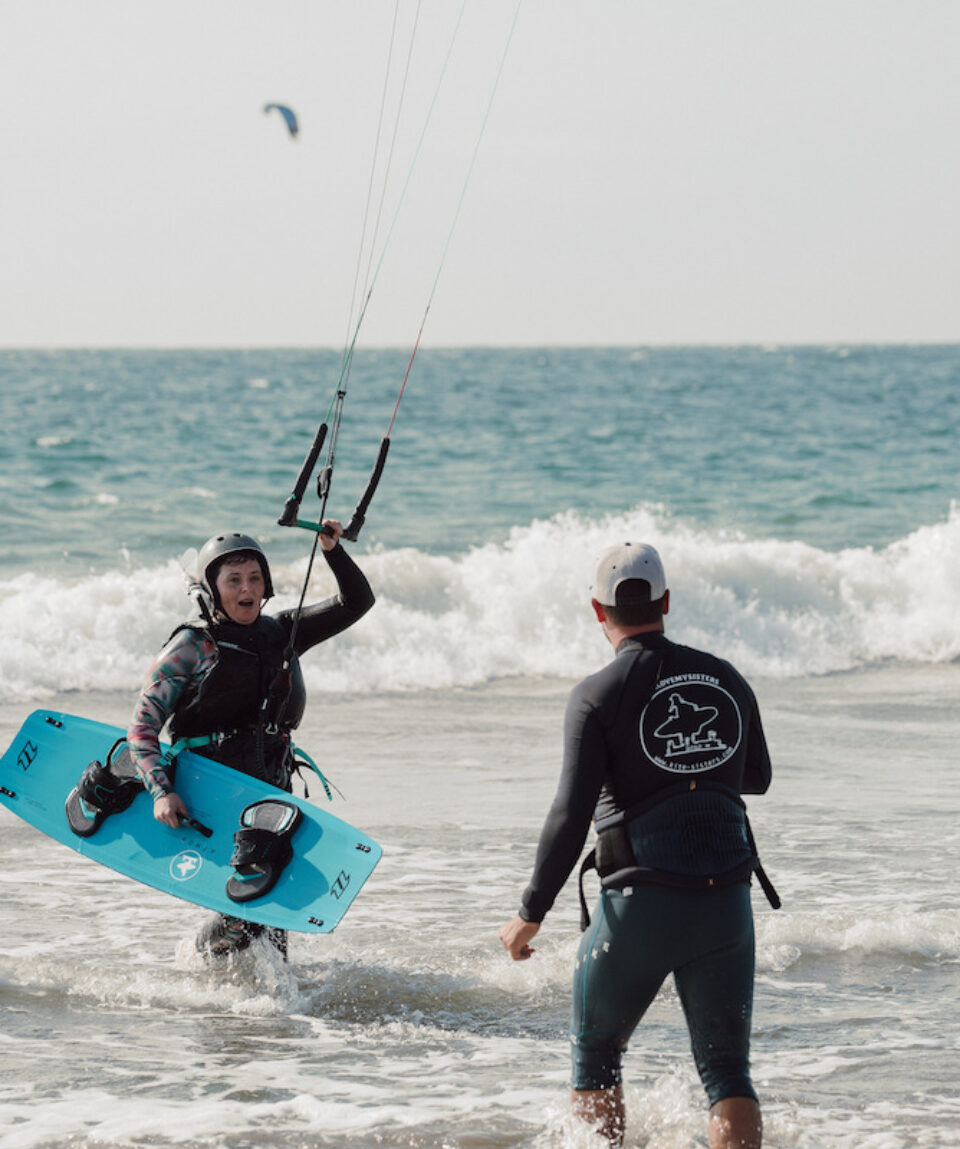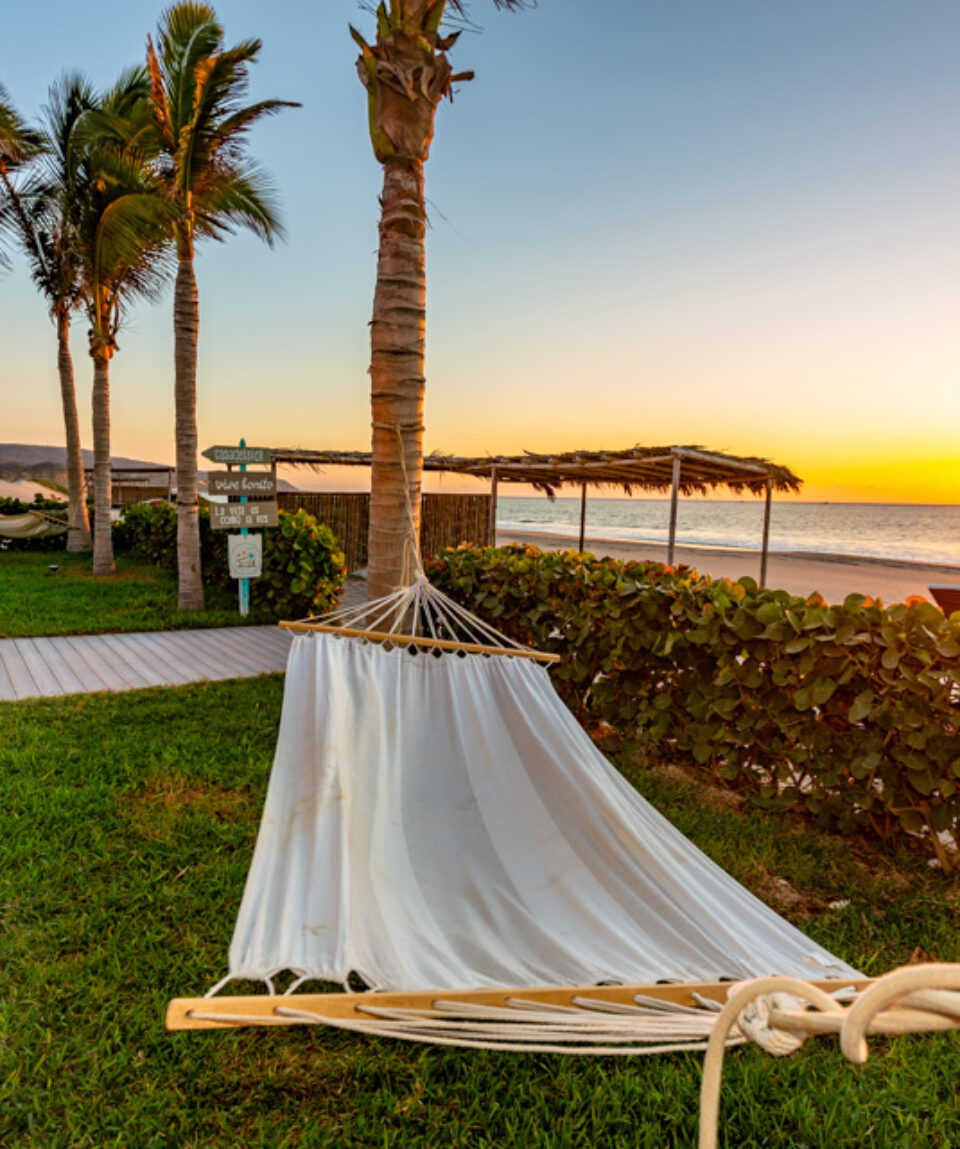 Kite & Yoga Camp Northern Peru. October 2023
from
The Kite Sisters North Shore Peru Women´s Kiteboarding & Yoga Camp is one of our favorite destinations, where everything that we love gets together: top kitesurfing (and surfing) conditions, perfect weather, the best local gourmet cuisine and a stunning Villa at the beach; everything on a unique Camp that it's also our cheaper package in the annual calendar.
North Shore Peru is one of the out-of-the-radar pearls on the Kitesurfing map in South America. Here you can have everything you need to make your Kitesurf holidays a real adventure into a wild, uncrowded and epic destination.
We cannot stop repeating this but nowadays it's priceless: NO CROWDS and WIND. In North Peru you can expect wind every day and miles and miles of beaches just for you, with conditions for all levels of Kiteboarding; from beginners spots to perfect waves to give your first steps (or improve) in your wave riding… including safe and fun downwinders along the windy peruvian coast.
In addition, our stunning beach front Villa will also be our Kite Center… Yes: kite in, kite out. Take a break in the palapas, jump in the pool, grab a snack and kite again. The Kite Sisters Villa is located in an exclusive gathered community, with its own private beach just a few minutes from a traditional fishing Village.
This Camp is open to full beginners to Advance Riders looking to explore and improve in all different disciplines: freeride, freestyle, high jumps, wave riding. Our main spot will be just a few steps from your room and the wave riding beach is only 10 minutes away.
REQUEST A QUOTE below to receive an email from our Team with a detailed and personalized quote and the answers of all your questions.
Would you like to talk with a human? Join our Google Meet on Saturday June 10th, 2023 for a in-deep explanation about the Camp with Chelu, Kite Sisters Director. REGISTER HERE.
Vacation Style Holiday Type

Kite Wave Riding, Kitesurf, Surf, Yoga

Activity Level

All Levels
All about the Kite & Yoga Camp Northern Peru. October 2023.
In our 10th year organizing this Camp, we welcome you to the peruvian endless summer destination: the sunny, warm and beautiful North Shore Coast of Peru!
Here is exactly where the Pacific Ocean gets warm! The desert and wild landscape, small and traditional fishing villages; fresh, local, exquisite gastronomy and sunny windy beaches; makes it the perfect scenario to enjoy an epic Kitesurfing experience.
The Kite Sisters Villa in the peruvian North Shore is a stunning beach front property right in our private kitesurf spot and in the windiest beach in the area, where you can expect to kite in and out from 11 AM until sunset.
This is the Camp that you want to join if you just want to kite, unwind and relax on a uncrowded spot. Enjoy delicious meals, a private beach, a unique spot and the company of like minded women. 
2023 Dates. Early bird booking before June 15th, 2023.
October 14th to 21st, 2023
October 22nd to 29th, 2023
Destination and Camp highlights:
The most affordable Camp in the Kite Sisters Calendar. Our High-end services at the lowest price.
Discover, explore and kite in remote spots with real locals! We have more than 12 years of kiting, surfing and traveling in the area. Off-road trips along the wild Peruvian north shore.
High-End services and Reduce groups: maximum 11 women per Week.
Ideal conditions to learn to kite in your first waves: the best wave riding beach in the area is only 10 minutes away!
Great spots for Beginners and Intermediate Riders: open, miles long of beaches with no crowds and side on-shore wind (please note that it's deep water!).
Downwind experience along the peruvian coast.
Professional and experienced Crew: IKO Instructors & Coaches, Yoga Teacher specialized in Kitesurf, Coordinator & Hospitality Team, a Kitchen Team with a Head Chef trained in Michelin stars Restaurants.
Learn with the last generation of kiteboarding gear and teaching techniques: we work with helmets with radios for Beginners Lessons and Intermediate Coaching – for instant feedback and to accelerate the learning process – and brand new North Kiteboarding and Mystic gear.
Crowd's level: 1/5. No crowds and our own private kite beach just steps from your room.
Exquisite peruvian cuisine. Fresh ocean food, traditional peruvian cuisine, mediterranean fusion, nikkei fishes. Let our Chef to delight you every meal with the best peruvian and international dishes.
The tour package inclusions and exclusions at a glance
What is included in this tour?
Items that are included in the cost of tour price.
6 x Kitesurfing Lessons & Coaching with our experienced Team (details below)
Wave Riding clinics and kite trips to the wave spot for advance riders.
Transfer from Talara Airport to the Kite Sisters Villa in the North Shore.
7 nights accommodation on a stunning brand new beach front Villa in one of the most exclusive gathered communities in the North. Double and single occupation.
All Meals: breakfast, Lunch and Dinner by our Head Chef.
6 x Yoga lessons
Kite Sisters goodie bag
IKO Certification (International Kiteboarding Organization)
Kitesurfing Packages available:
Lessons (Beginners):

Level: it´s your first contact with the sport or you can body drag, water start (board) and you can ride to both sides for short periods. Includes:
Kitesurf course (Level 1, 2 and 3 according to the IKO Program). 3 hours lessons per day, for 6 days (18 hours in total) in semi private IKO Course.
All Kiteboarding gear necessary for the lessons – brand new 2022/2023 North Kiteboarding and Mystic gear.
Students / Instructor ratio: 2/1 (sharing 1 kite)
Walkie talkies to accelerate the learning process.
Coaching (Intermediate):

Level: you can ride to both sides for long tracks, arrive to a controlled stop but still can't stay upwind comfortably at all times.
Includes: Intermediate Kiteboarding Coaching. 3 hours lessons per day, for 6 days (18 hours in total).
Students / Coach ratio: 2/1
Walkie talkies to accelerate the learning process.
Example of Goals: Riding comfortably upwind, transitions and toeside. First jumps.
Gear NOT included but rental available.
Coaching (Advance & Video Analysis):
Level: independent rider. Riding comfortably upwind; being able to go and return to the same point all the time and change direction without stopping / sitting in the water (Transitions).
Includes: Daily group coaching lessons of 3 hours per day, every day (6 days of activities).
Our Kitesurf Coach will work with each assistant on a Weekly Progression Plan, including basic to advance tricks: transitions, toeside riding, first jumps, back rolls and front rolls, unhooked tricks.
Strapless surfboard Clinics and 2 sessions in Wave spot (If conditions allow)
Students / Coach Ratio: 4/1
2 x Video Coaching session and analysis.
Gear NOT included but rental available.
What is not included in this tour?
Items that are not included in the cost of tour price.
Your flight to North Shore Peru – Arrival Airport: TYL (Talara)
VISA (in case it's necessary)
Travel & Health Insurance (mandatory)
Staff courtesy
Kite Sisters Northern Peru

Day 1

Meet & greet Kite Sisters Team and rest of the group at Talara International Airport (TYL) and take together the Airport shuttle to the Villa (60 minutes).

Once you arrive at our private Villa, our Team will be waiting for you with a welcome reception.

You will be taken to your Bedroom and will meet later your Kitesurf Instructor, for the first Meeting and Briefing of the week.

At 6 PM Welcome Meeting and cocktails with Kite Sisters Team; followed by our first dinner together.

Kite Sisters Northern Peru

Day 2 to 6

Schedule will be the following by it might vary depending the wind conditions:

8 AM: Oceanfront Yoga to start the day.

9 AM: Powerful breakfast to keep us healthy and energize for the whole morning.

10 AM to 12:00 PM: Morning off to chill, enjoy the pool or beach or join one of the scheduled activities or workshops.

12:00 PM: Lunch

1:00 PM to 5:00 PM: Kitesurfing lessons and Coaching for all levels at our private location and beach.

*If wind starts earlier (generally around 11 AM), you can always have a session before lunch!)

6:30 PM: Cocktails & social time. Every afternoon a new cocktail to discover.

7 PM: 3 Course fine dining dinner

Kite Sisters Northern Peru

Day 3 and 5

Morning activities

10 AM: Debriefing and Video Coaching session with your Instructor / Coach.

Kite Sisters Northern Peru

Day 4

From 10 to 12 PM

Kite Sisters Kitesurfing Workshops. Learn about forecasting, weather, kite set up and all the tips and secrets and more!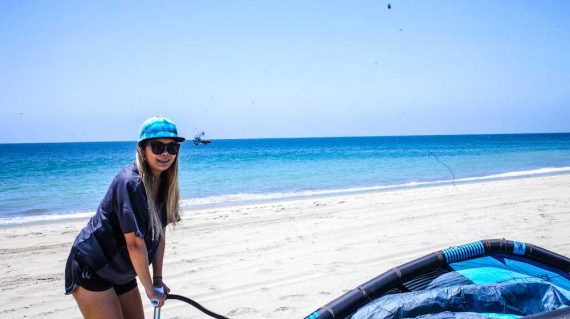 Stunning beach front Villa with a private kite spot
For the North Shore 2023 Camp we have founded a perfect Villa, with a private kitesurf spot!
Located on a private gathered Community next to a traditional fishing Village, the Kite Sisters House has 6 spacious and beautiful bedrooms, each one with ensuite bathroom, ocean view, fan and AC.
Comfortable, bright and open spaces to share and that invite to reunion; relaxing outdoors areas with swimming pool and jacuzzi.
Private beach to enjoy mornings of relaxation and windy afternoons.
Sauna, gym and TV room.
The tour package inclusions and exclusions at a glance.
Shared areas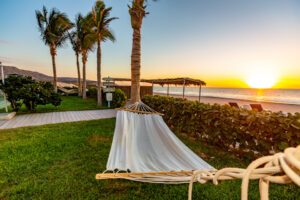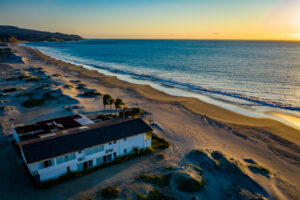 Bedrooms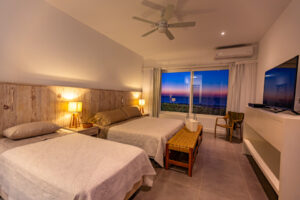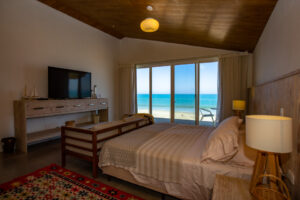 Cap. FAP Víctor Montes Arias International Airport: code TYL; located only 60 minutes from the Kite Sisters House. Camp´s package includes the Airport transfer from TYL Airport.
Dry and beautiful weather, summertime is warm, windy and sunny; with an average temperature of 28 C / 82 F to 33 C / 92 F.
Water Temperature: 23 °C / 73.4 °F.
Air Temperature: During the day, it ́s usually a temperature of 80 to 90 degrees F, water is warm and weather is really pleasant. During the night, temperatures usually drop to 68 F.
Wind average: 16 to 23 knots
Wind direction: Side-on Shore
Kite sizes: 7 to 11 meters
Wetsuits: Yes, it ́s necessary. We recommend a spring wetsuit (1.2 or 2.1 mm) and a long wetsuit (3.2 mm).
The IKO is the International Kiteboarding Organization, an independent and global organization dedicated to developing and promoting safe kiteboarding worldwide; funded in November 2001.
IKO provides a professional level of teaching standards, recognized and applied worldwide and updated all the time regarding the development and new technologies on the equipment and teaching methods.
There are different levels for a Kitesurf Instructor and all the Kite Sisters Instructors are IKO Certified with the highest Instructor levels: IKO Level 2 Senior. Getting to this qualification requires thousands of teaching hours in different conditions, so you will be in good hands!
At the end of every Kiteboarding Trip you will receive your own IKO Certification Card; with an worldwide validation and that will specify your current level.
The process of learning Kiteboarding is going to depend on each particular person. Generally, a Kiteboarding course takes from 12 to 20 hours, that is recommended to split in different days, in order to get a gradual and solid progression and the necessary rest and recovery between each step of the learning.
Having experience in other sports, such as windsurfing, wakeboarding, snowboarding, surfing, and skating, can really help in the learning, but is not completely significant. It's possible that you have never done an action or related sport, and your Kitesurfing progress is fast and solid.
This is mainly a technical sport, so if you dedicate the proper time, learn with a certified instructor and enjoy the process, you will become a Kiteboarder faster than you think!
Belize spot is a spectacular place to learn Kiteboarding; all conditions are suitable for a beginner kitesurfing and making it easy to progress fast, in a really safe environment.
Video Coaching is an incredibly effective tool that has been being used during the last 20 years in the Surf Industry for high performance training.
Our Head Instructor, certified IKO Kiteboarding Instructor and ISA Surf Coach, has adapted this surf training technique to Kiteboarding and to the Advance Coaching lessons for our Independent riders (those girls that assist to our camps that already have an advanced riding level).
The Video Coaching enables us to show you exactly what you look like and what you need to do. It brings in line what you think you are doing, with what you are actually doing. Our Kitesurf Coach will film your kiteboarding session so that after you can together analyze the video and find all the mistakes and everything that you need to work regarding technique, attitude, body and kite position to improve and push your riding to the next level.
There are many reason that makes learning Kiteboarding in one of our Kitesurf Trips a good decision:
All about kiteboarding. You will completely submerge during one week in the kitesurfing world. Our Kiteboarding Trips are focused on the sport, so you will learn kiteboarding not only during your kite lesson, but also helping, assisting and talking with other sisters about kites, experiences, tips, spots. We organize daily Theory lessons, safety clinics and talk about gear, security, spots, hazards and you need to know to become an independent and safe kiteboarder.
Experience. Our Team has more than 6 years teaching, traveling and coaching kitesurfing. All our instructors are certified in all the disciplines that are taught during our Camps: IKO Instructors, ISA Coaches and Yoga Teachers. We have taught and ridden in all kinds of kitesurfing spots and conditions, from light wind and big kites to strong conditions with 3 meters kites and waves.
Competition free and non-pressure environment. We will help you throughout the learning curve with confidence and security; even if you are beginner, intermediate or advanced, we will teach you, push you and help you adapt to your skills, background, abilities and difficulties. Every person is different so we will adapt every teaching to your best way of learning.
Please, before booking your spot, check our Booking Terms, Conditions and Cancellation Policies.
You can find all the details HERE. Before moving forward with the payment, you will have to accept our Booking Conditions, make sure you understand them before booking!
Service contracting – Payment – suppose the reading and agreement of our "Terms and conditions".
Feel free to write to us if you have any questions.
Prices will vary on each destination and will depend on the package selected and any of the add-ons (Gear Rental, Upgrade to private bedroom).
Please note that prices can change, but the quote sent is valid for 15 days.
In order to receive the Camp prices, click on the "Request quote" bottom, customise your request with your package and Add-ons options (Gear Rental, Upgrade to private bedroom) and send us the request.
Firstly, you will automatically receive an email with a quote for the Advance Rider package (our cheapest option). Our Team will get back to you within the next 24 hours with a detailed, personalised quote and answering all your questions.
Make sure you check your Spam folder, as sometimes our emails arrive there.
If you don't hear from us in 24 hours, contact us directly to travel@kite-sisters.com
Once you receive our quote, you can "Accept or Decline" it. If you accept, you will be taken to our payment system.
In order to confirm your spot in the Camp, it's necessary a downpayment – deposit – of 50% of the total package price.
Balance remaining – 50% – needs to be paid 60 days before the Camp starts.
Before moving forward with the payment, you will have to accept our Booking Conditions, make sure you understand them before booking! You can find all the details of our Booking, Cancellation Policies and more HERE.
Service contracting – Payment – suppose the reading and agreement of our "Terms and conditions".
Feel free to write to us if you have any questions.
Payments are received in US Dollars.
We accept 2 payments methods:
Credit Card through our website. We accept all major international credit cards.
Bank Transfer to our Accounts in Spain. If you choose this option, please, specify it in your request.